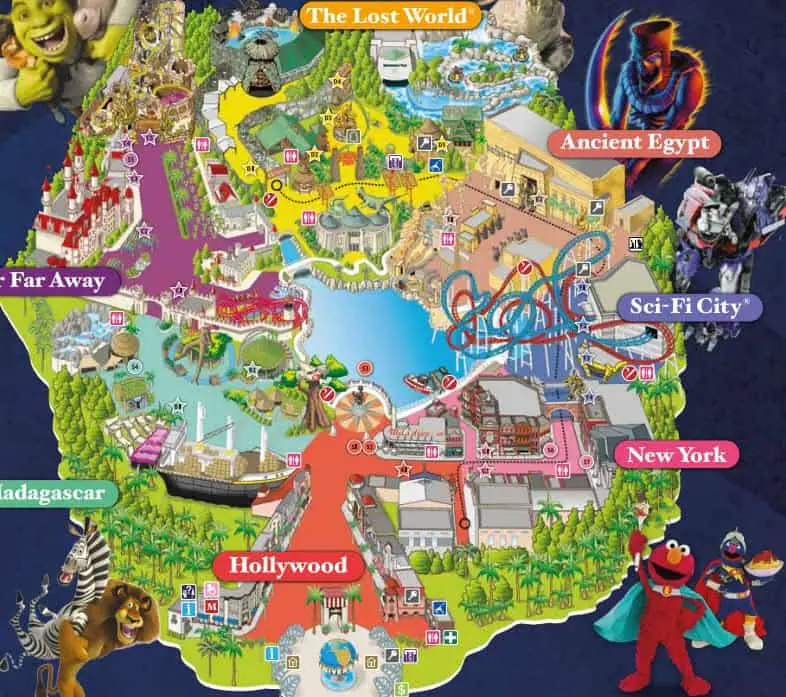 This past term break our family went on holiday to Singapore and Bintan Island, Indonesia. To get to the resort that we were going to stay at in Indonesia, you first have to go to Singapore. You can choose to either spend a couple of days in Singapore or just go right to Bintan via the ferry...We chose to spend 2 nights/3 days in Singapore. On the full day that we had (the other 2 were taken up with either arriving or departing) we went to Universal Studios in Singapore. At Universal Studios there are 7 zones...Hollywood, New York, Sci-Fi (based on Transformers), Ancient World, Lost World (based on Jurassic park), Far Far Away (Shrek themed) and Madagascar.
At Universal Studios my brother and I went on the Revenge of the Mummy rollercoaster which is a fast, action-packed, stop-start ride, themed around the Egyptian mummies and their trapped souls. The next ride that we went on was the canopy flyer in the lost world. This was one where you get strapped in and your legs hang out below you...you were meant to feel like a pterodactyl. After that, we went on the Jurassic Park Rapids Adventure, we got soaked! We also watched the show Waterworld which was a stunt show including fire, explosions, and realy cool stunts based on all transportation modes on and in the water.
The next day we traveled off to Club Med on Bintan which is located in Indonesia. As it was Easter Sunday there was a box of gourmet chocolates (a bit like like lindt) wait for us. At the resort, they have snorkeling, paddle boarding, kayaking, sailing, a circus trapeze (which I hate) and also a theatre where they put on shows nightly. Most days it was 28-31 degrees, but you soon cooled off in the pool or the sea or at the bar drinking a mocktail - a non-alcoholic drink. My favorite drink was Purple Lemonade which had cherry and blueberry syrup with sprite mixed together. I also liked the Virgin Chi Chi...it was made out of pineapple juice and coconut milk. Overall I really enjoyed my holiday, the best part was meeting all of the interesting people and I can't wait for the next one which might even take us to Hong Kong and China!